NEWS

Classic Regatta Circuit 2011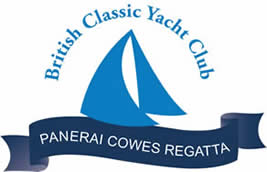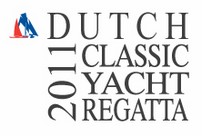 In welche Himmelsrichtung wende ich 2011 den Bug? Nach Westen? Richtung Niederlande, England, Irland Frankreich? Mit ausreichend Zeit und/oder trailerbarem Boot sicherlich sehr reizvoll.
Das Angebot an Klassiker"-Veranstaltungen ist jedenfalls groß, die wichtigsten haben wir für Sie zusammengefasst
18. + 19. Juni 2011
SUFFOLK YACHT HARBOUR CLASSIC REGATTA
Regattawochenende in Harwich - "established as the leading classics regatta on the East Coast". Organisiert von Suffolk Yacht Harbour in Verbindung mit dem Haven Ports Yacht Club.
www.syharbour.co.uk
25. Juni - 2. Juli 2011
CLASSIC CHANNEL REGATTA
Coordinated by CRAB-Classic Regattas Anglo-Breton.
Eine Woche Regattasegeln von Dartmouth nach Paimpol und nach St Peter Port mit inshore races an allen Orten.
www.classic-channel-regatta.eu
8. - 10. Juli 2011
TREGOR CLASSIQUE
Dreitägiges Regattawochenende in der Nord-Bretagne.
Organisiert vom Treburden Yacht Club.
www.yctrebeurden.free.fr
12. - 17. Juli 2011
GLANDORE CLASSIC REGATTA
Sechstägige Regattaveranstaltung in South West Ireland.
Organisiert vom Glandore Yacht Club.
www.glandoreyc.com
17. - 23. Juli 2011
COWES CLASSIC REGATTA WEEK
Eine Woche lang "rally and racing in and around the Solent".
Organisiert vom British Classic Yacht Club und dem Royal Corinthian YC in Cowes.
www.britishclassicyachtclub.org
22. - 26. Juli 2011
DUTCH (Shipmate) CLASSIC YACHT REGATTA
"The DCYR-foundation organizes a bi-annual sailing regatta in the fortified harbour town of Hellevoetsluis in the province of Zuid Holland. Participation is exclusively open to classic sharp yachts and selected other classes and will be spread over several days.
Apart from the extensive regatta programme, the event also comprises socializing, partying and admiring each others boats."
www.dcyr.nl
2011
Le Challenge Classique Atlantique heißt eine Serie von Regattaveranstaltungen an der Atlantikküste Frankreichs. Neben der oben genannten "Tregor Classique" scheint Mitte August der COUPE des DEUX PHARES im Mittelpunkt des Interesses zu stehen.
www.museemaritimelarochelle.fr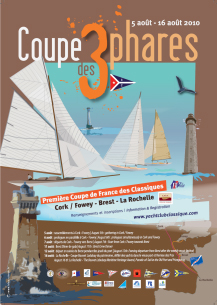 Plakat 2010

Wer an Regatten für klassische Yachten teilnehmen will, muss ein Handicap für seine Yacht errechnen lassen.
In den Niederlanden gilt das Ratingsystem des VKSJ, in England wird zumeist noch nach dem (teuren) IRC gesegelt, an der französischen Küste wird zurzeit ein weiteres Handicapsystem aus der Taufe gehoben.
Niederlande:
www.vksj.nl/rating.htm
Frankreich:
www.yachtclubclassique.com/presentation_jauge.pdf
www.classic-channel-regatta.eu/classes_eligibility
England:
www.rorcrating.com