NEWS

Les Voiles de Saint-Tropez 2011 - 27.9.
Die "Voiles de Saint-Tropez" beginnen heute für die klassischen Yachten. Was vor über 25 Jahren als "La Nioulargue" begann, zieht heute Yachten und Klassiker- Enthusiasten aus der ganzen Welt an. Die Regatten in der Bucht von Saint-Tropez begeistern.
Aus dem Tagesbericht vom 26.9.:
Les Voiles' fleet is divided into Modern and Traditional; with almost 200 boats, the Modern classes make up the majority. Boats such as Mike Slade's 100-foot (30 metre) super maxi, Leopard 3, which held the monohull course record in the Rolex Fastnet Race until this year; the impeccably restored 1930s-era J-Class Shamrock; Swan yachts from the popular one-design Swan 42 to the Swan 112 Highland Breeze, as well as a good showing from the Wally fleet of 80 – 130 footers.
But it is the Traditional fleet – 84-strong this year – that impresses. The "grande dame" of the fleet is the 136-foot (41.5m) Herreshoff schooner, Elena. She is not alone among yachts over the 100-foot mark, joined by Cambria, the Fife-designed 23m class sloop; the Herreshoff schooner, Mariette of 1915, and the Fife gaff schooner, Altair, which raced successfully for nearly 50 years before being brought back to impeccable condition in 1985 at Fairlie Restorations in the UK. Rounding out the 'bigger' boat fleet is the more recently launched Sunshine, built in out of teak and rosewood in Myanmar.
Equally impressive are the 15-meter class yachts, the elegant Tuiga (1909) and Mariska (1908). Though 15 meters (50 feet) on the waterline, with their long bow and stern overhangs and bowsprit, they stretch to 90 stunning feet overall. Along with these two is the recently re-launched Fife III-designed 15-meter Hispania, originally built for the King of Spain in 1909 – but unfortunately the Spanish boat had to withdraw from Les Voiles.
The idea for La Nioulargue is a now legendary story that took place in 1981 at Club 55, Patrice de Colmont's ultra-chic beach bar and restaurant on Pampelonne Beach. It began as a casual barroom bet between the 12-metre Ikra, skippered by Jean Laurin and Pride, a Swan 44 owned by Dick Jayson, an American who was cruising in the Mediterranean at that time. Three decades later the regatta endures, with tweaks and fine-tuning along the way. In the late 1990s, La Niolargue morphed into Les Voiles de Saint-Tropez and its popularity has only grown. Ikra still competes here. Now owned by Frenchman Yves-Marie Morault, the 12-metre won the Rolex Trophy in 2010 and Morault and crew are back this year to defend.
Nachfolgend einige Fotos aus dem Jahr 2010:
Fotos: Rolex / Carlo Borlenghi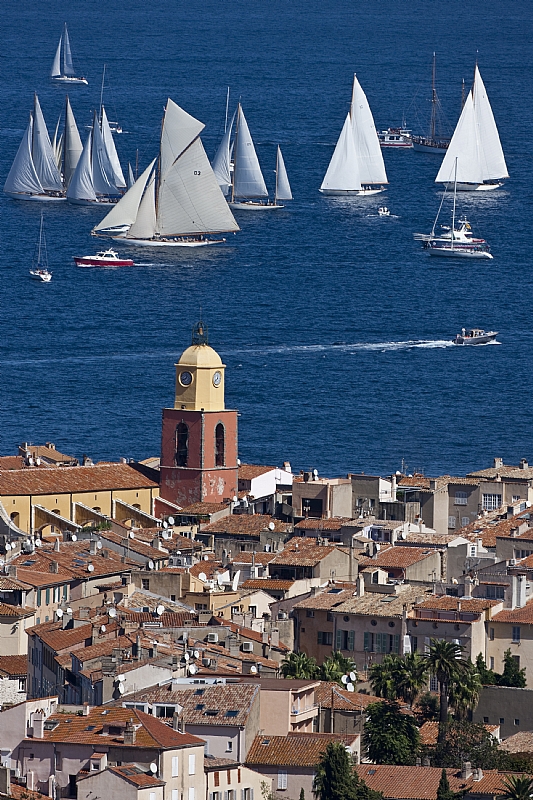 Classic Fleet off Saint-Tropez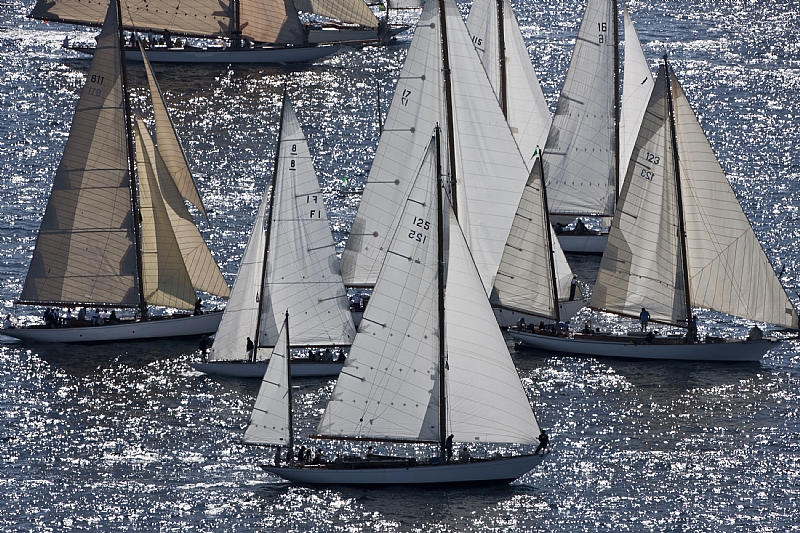 Fleet at the start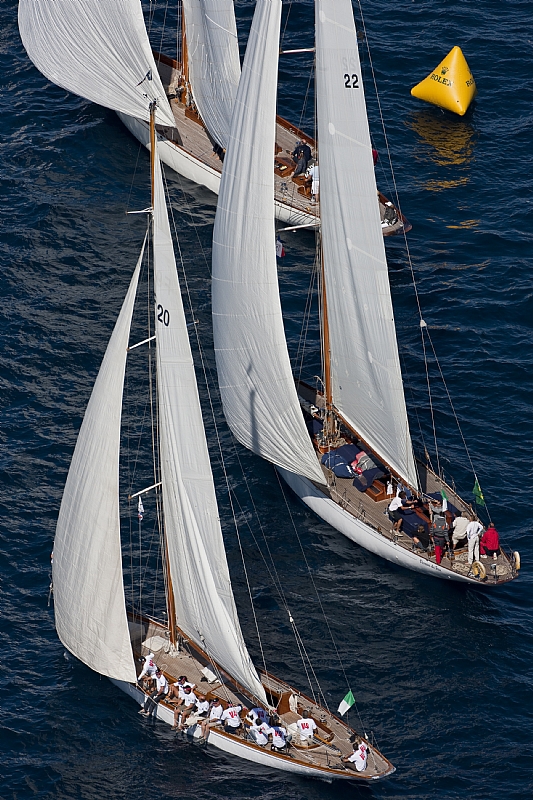 Race Start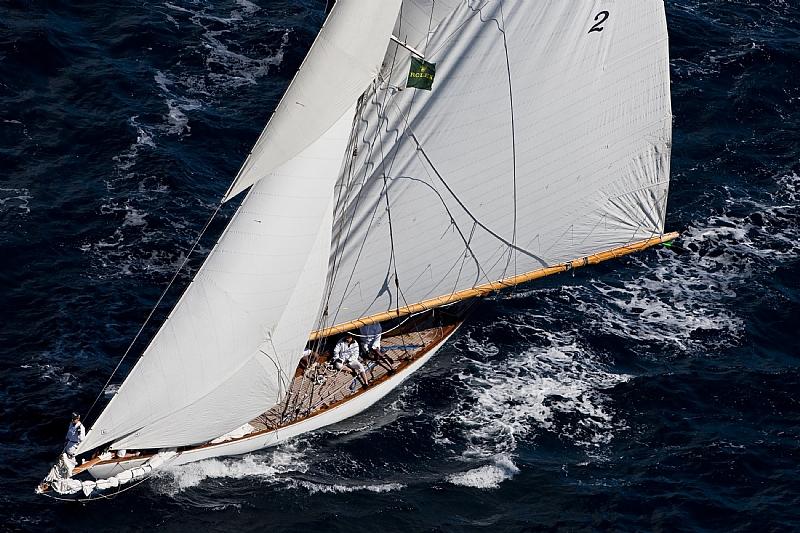 HALLOWEEN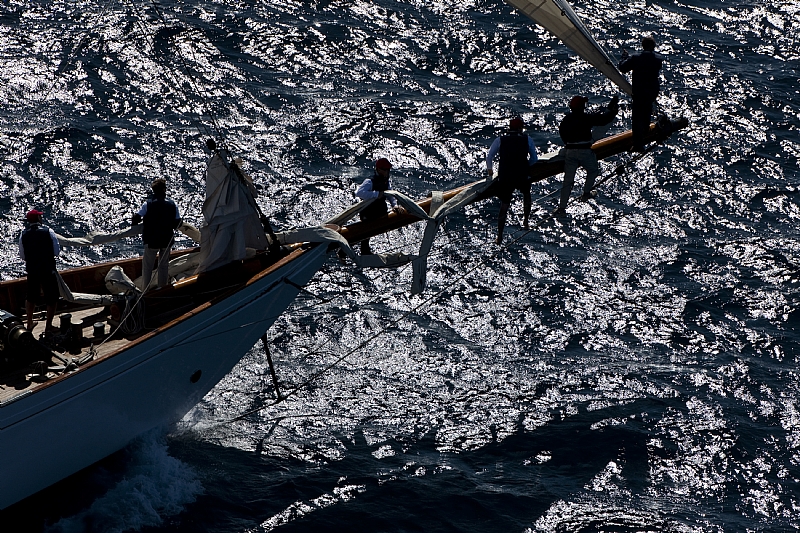 ALTAIR - GOELETTE AURIQUE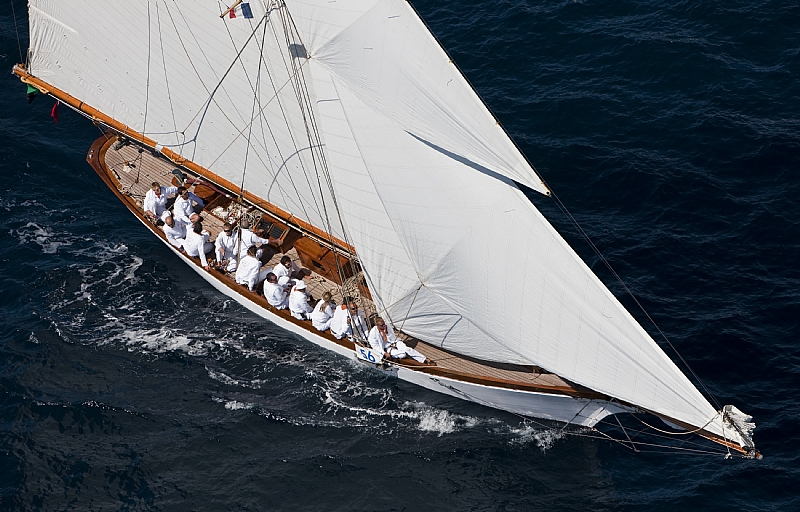 AVEL - COTRE AURIQUE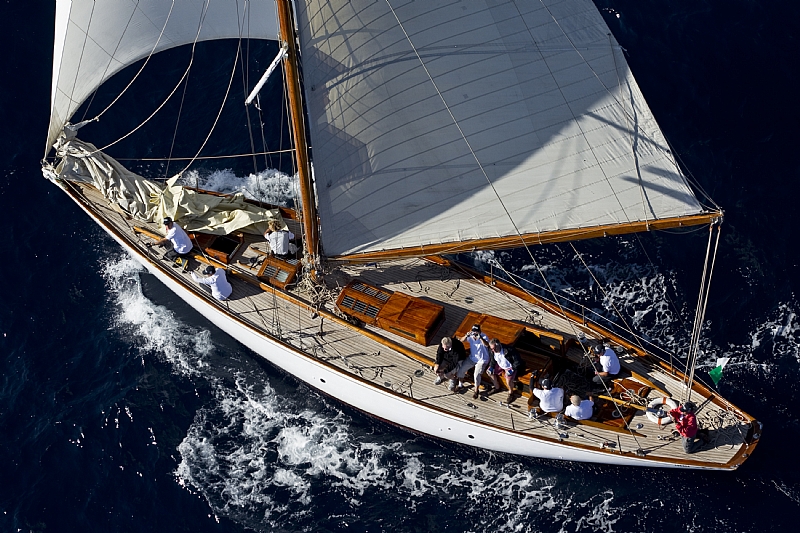 IRINA VII - COTRE MARCONI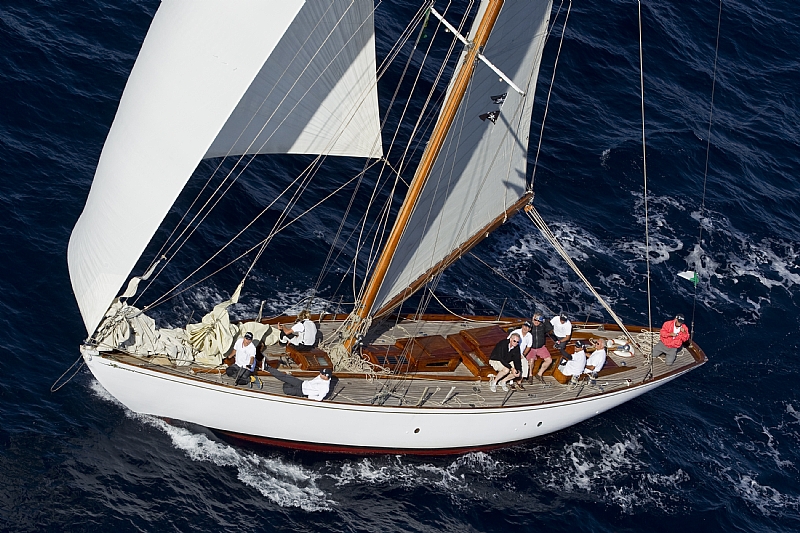 IRINA VII - COTRE MARCONI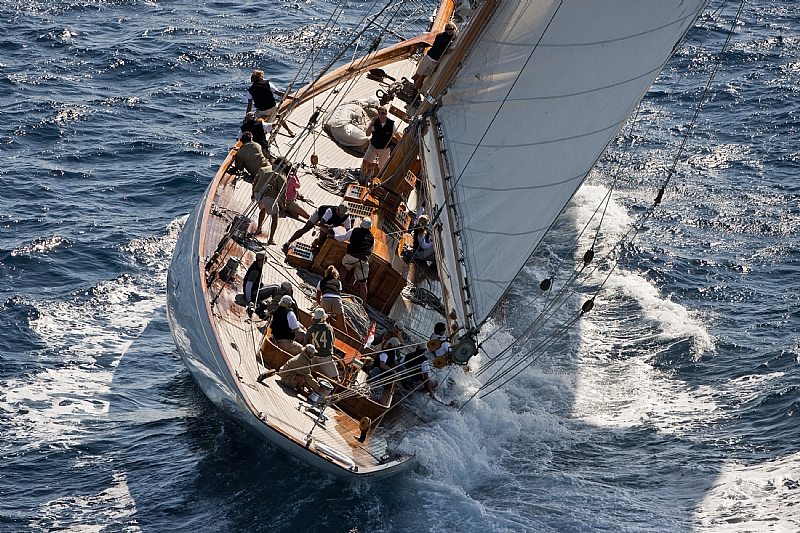 CAMBRIA - 23MJI MARCONI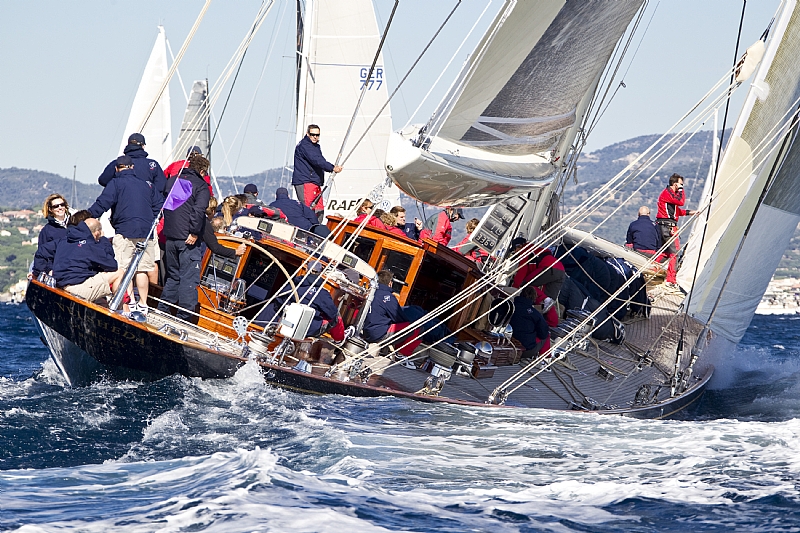 J-CLASS, VELSHEDA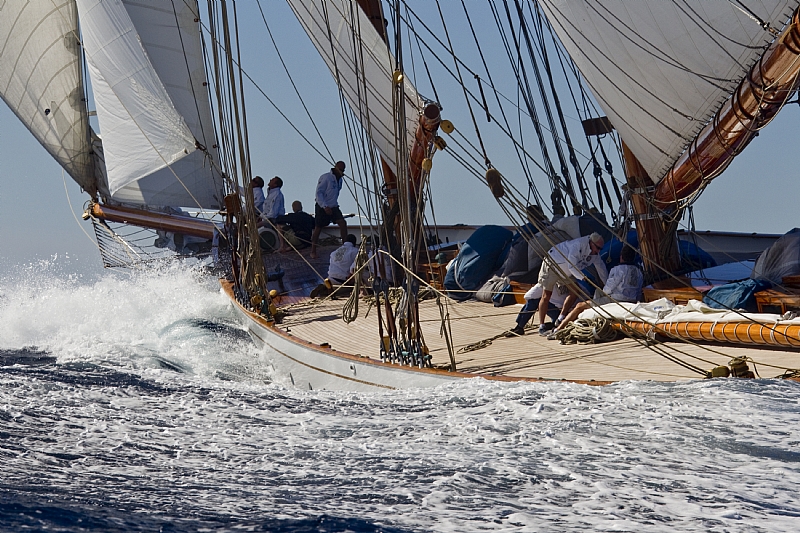 ELENA - HERRESHOFF SCHOONER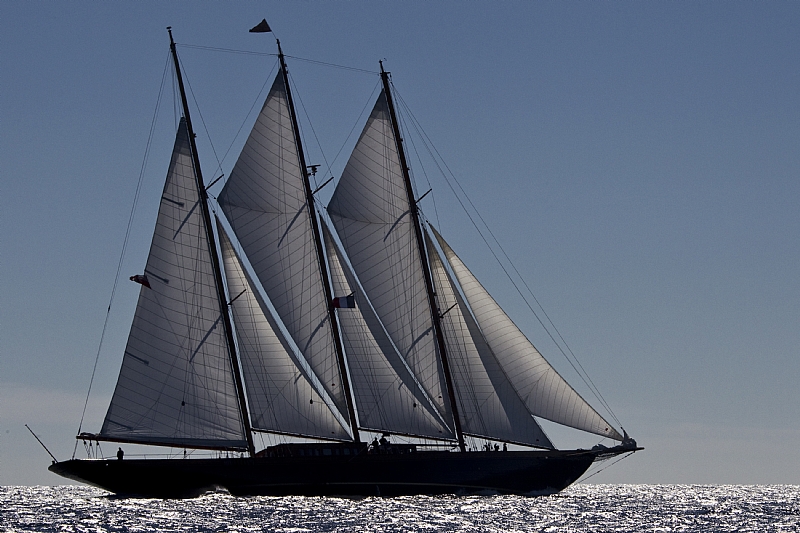 CREOLE - MARCONI SCHOONER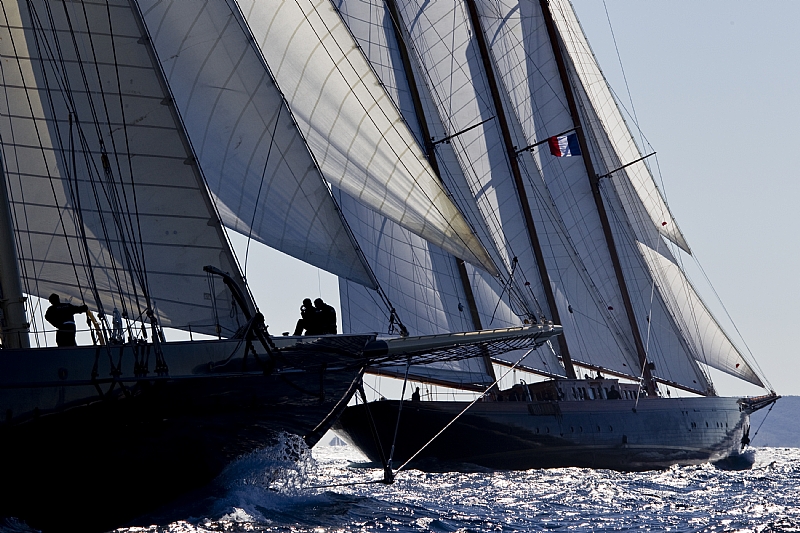 CREOLE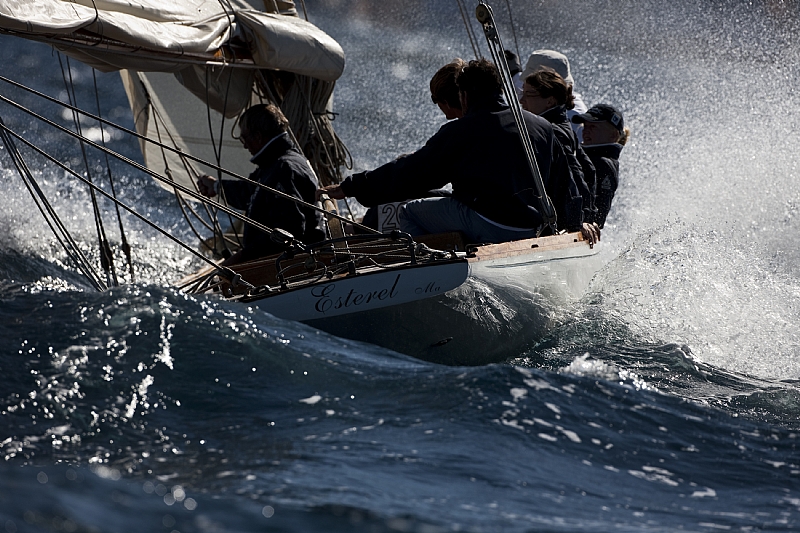 ESTEREL - COTRE AURIQUE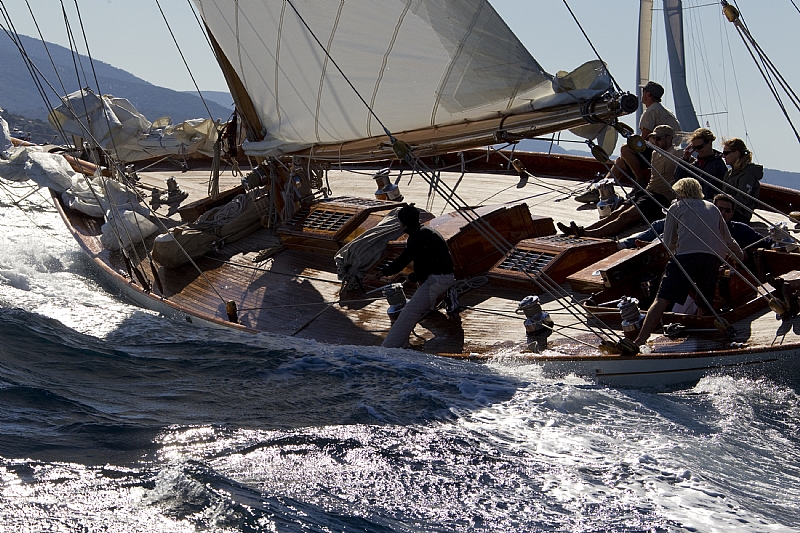 HALLOWEEN - COTRE MARCONI WILIAM FIFE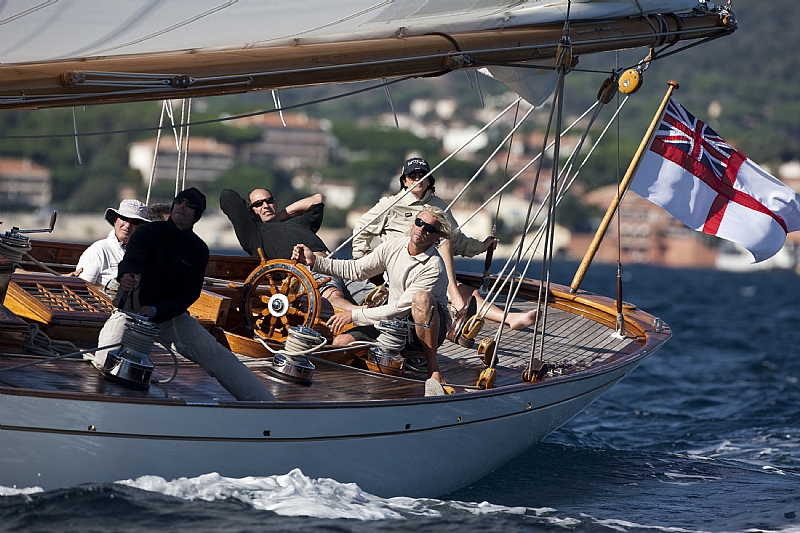 HALLOWEEN - COTRE MARCONI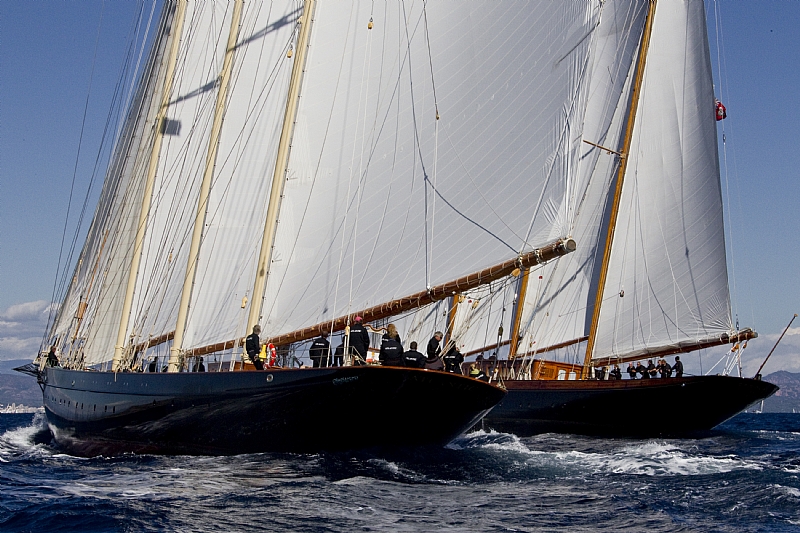 ATLANTIC - SCHOONER and CREOLE - GOELETTE MARCONI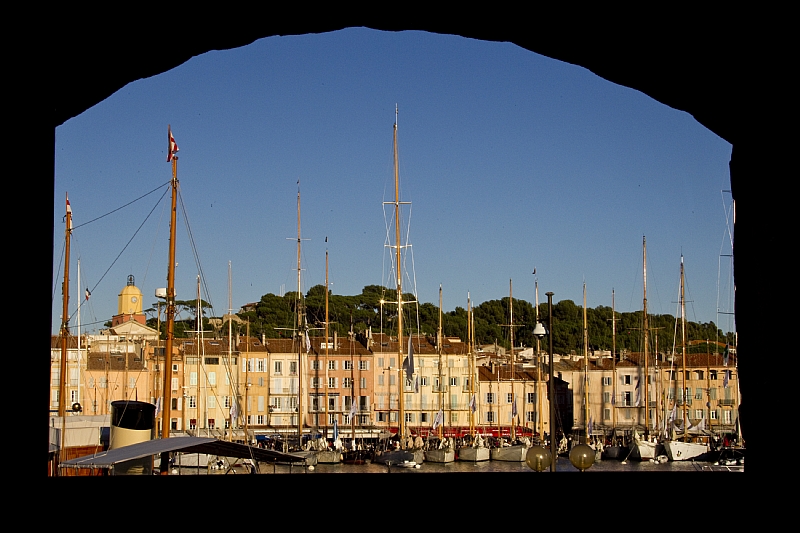 Saint-Tropez Harbour